More Jada 1/32 scale to drool over
A few weeks ago we mentioned how Jada's 1/32 scale diecast models were beginning to pop up in your favorite break and mortar retailer. The first rounds that appeared included cars from the Bigtime Muscle and Dub City lines. Now the VW fans will get their fill as collector BBIG MIKE shares this picture of some bugs and buses he recently picked up.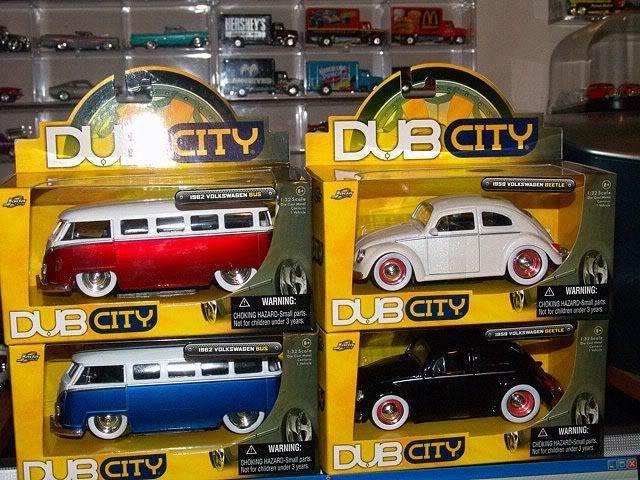 Mike also mentioned that each bug and bus will be available in 6 different colors! With a retail price of about $5 each I can see a lot of spending in many Jada fans futures!
[via joesdiecastshack.com]